Hello everyone!
I hope this post finds you well.
Today I say goodbye to the wonderful team at Manor House Creations. I have been with the team since late last year and it has been an incredible team to be on. Very easy and laid back. I have enjoyed working with the products VERY much but the time has come to move on. I wish to thank Nerrida for inviting me to this team and having faith in my work. Thank you also for the flexibility :)
Here is my last work with Manor House Creations, I have used their new paper collection Thoughts Wandering which includes papers, flowers and other pieces like chipboard etc.
and here is a card I created too using Thoughts Wandering
You will find the collection details
HERE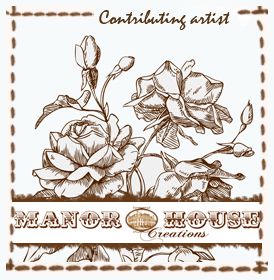 I hope you have been inspired today :) Let me know if you have.... I love to hear about it :)
You can email me at nadiac78@hotmail.com or drop me a message on my Facebook account